SV series
SV85/SV105
SV's Designed for Extra Value and Built for Optimum Performance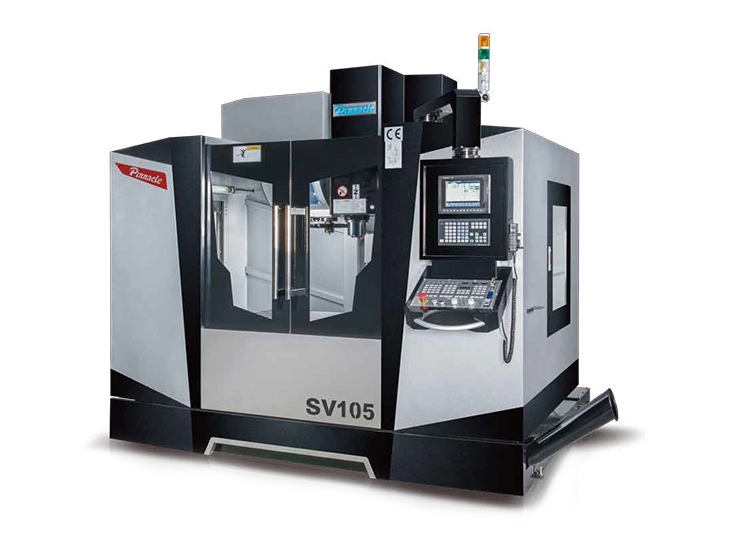 Box Way Series
Now you can get the right VMC's with the right features for extra heavy-duty machining, superior stability and excellent rigidity. Pinnacle box way SV series are quality constructed throughout for maximum performance dependability - year after year. If you expect a VMC that will provide higher machining efficiency to reduce production costs, then consider placing a dependable, heavy-duty Pinnacle SV series in your production line.
Features
850(1020) X 560 x 560 mm Travel
Rapid Feedrate 20/20/20 m/min
10 HP Spindle Motor
ISO40 Spindle Taper
Spindle Speed 8,000 rpm
10,000 rpm (option), Direct drive 12,000 rpm (option)
X, Y & Z Axis Box Way
Features
Specifications
Accessories
Quality Inspections
Options
Video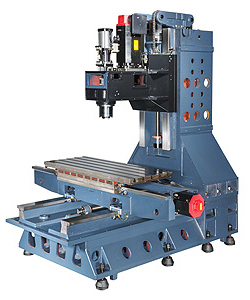 The Best Possible Structural Design
Rugged Construction Assures Optimum Rigidity and Stability.
The major structural parts are manufactured from high quality Meehanite cast iron (GB 300), tempered for stress relief with hardness over 190HB.
Box ways on the three axes. Way surfaces are hardened to over HRC55 with over 2 mm depth.
Three axes are equipped with class C3 and 36mm (SV85/SV105) and 40mm (SV116/SV126)diameter precision ball screws.
Taiwan Patent No.: 177230, China Patent No.: 416211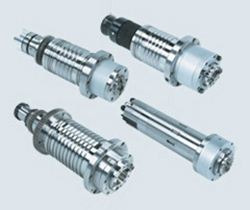 RIGID, PRECISION SPINDLE
ASSURES HIGH QUALITY MACHINING
Supported by superior precision P4 class bearings, the spindle provides an extra wide range of machining capacity and high speed.
Floating unclamping system assures tool unclamping force will not transmit to the spindle bearings. It provides stable tool clamping and unclamping with the spindle and extends the spindle bearings' life.
The spindle is a cartridge-type.
Choice of various spindle speeds - 8,000, 10,000 and 12,000 rpm.
The circulating oil cooling system on the spindle head prevents thermal expansion and offers the best precision machining environment.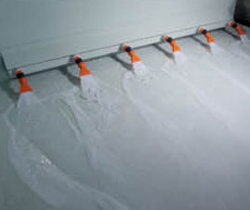 Chips Flushing Nozzles
Coolant flushing nozzles on rear inner wall of guard prevent jam of chips during operation.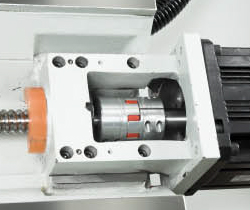 Couplings
Directly connected with ball screw and AC servo motors, the high precision flexible couplings offer the best rigidity and keeps the accuracy of axial linear assembly under high speed movement.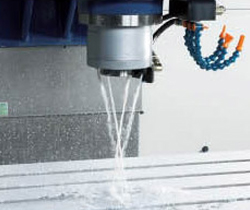 Coolants Jets Around Spindle
Improved cooling efficiency on workpiece.
Automatic Lubrication System
The Lubrication System automatically measures and accurately distributes the oil to the slide ways, ballscrews and bearings.
Control System
The centralized control panel employs a touch sensing screen for user-friendly operation. The humanized designed control panel has an elegant appearance. Various controllers can be chose - Mitsubishi, Heidenhain, Fanuc and Siemens.
Splash Guard
The full-enclosed splash guard meets environmental protection and CE requirements. It offers users a comfortable working environment.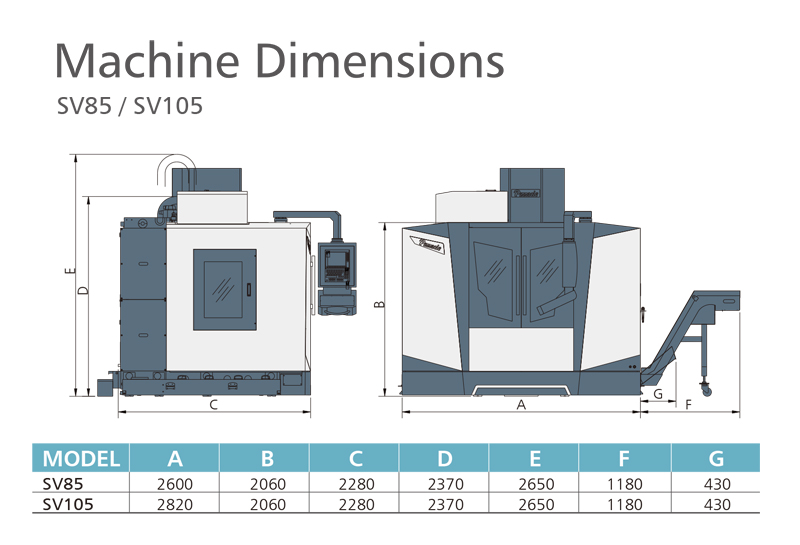 MODEL
SV85
SV105
TABLE
Table Size (mm)
1000 x 510
1200 x 510
Travel Ranges (X x Y x Z mm)
850 x 560 x 560
1020 x 560 x 560
Max. Table Load (kgs)
600
600
Spindle Nose to Table Surface (mm)
100 ~ 660
100 ~ 660
T-slot (Width x Distance x Number mm)
18 x 100 x 5
18 x 100 x 5
SPINDLE
Distance Between Column (mm)
ISO40
ISO40
Spindle Inner Diameter (mm)
Ø60
Ø60
Spindle Center to Column (mm)
620
620
Spindle Speed (rpm) Belt
60 ~ 8000(10000/12000)
60 ~ 8000(10000/12000)
Spindle Speed (rpm) Gear
L40 ~ 2000, H2001 ~ 8000
L40 ~ 2000, H2001 ~ 8000
Spindle Speed (rpm) Direct-Drive
10000 / 12000 / 15000
10000 / 12000 / 15000
Draw Bar Force (kgf)
700
700
Main Motor (con/30 min Kw)
5.5 / 7.5
7.5 / 11
FEED RATE
Rapid Feed Rate (X/Y/Z m/min)
24 / 24 / 24
24 / 24 / 24
Feed Rate (X/Y/Z/ mm/min)
10000
10000
AXIS SERVOMOTOR
Mitsubishi X/Y/Z (Kw)
HF354 (3.5)
HF354 (3.5)
Fanuc (Kw)
β22/3000is 3.0 (α12i/3000i 3.0)
Siemens (Kw)
1FK7063 (2.9)
1FK7063 (2.9)
Fagor (Kw)
FKM64.30A
FKM64.30A
Heidenhain (Kw)
QSY155B (2.47)
QSY155B (2.47)
AUTO TOOL CHANGER
ATC Type
DISK
DISK
Cam Type
DAUL ARM
DAUL ARM
Tool Selection (Bi-direction)
RANDOM
RANDOM
Tool Storage Capacity (PCs)
24
24
Max. Tool Diameter (mm)
Ø90
Ø90
Max. Tool Length (mm), Weight (kgs)
250, 8
250, 8
MISCELLANEOUS
Air Requirement (Kg/cm²)
6
6
Voltage
220
220
Power Requirement (KVA)
20
25
Coolant Tank Capacity (L)
200
200
Machine Weight (Kgs)
5600
5800
Machine Height (mm)
2750
2750
Floor Space (L x W mm)
2600 x 2230
2820 x 2230
Packing Size (L x W x H mm)
2900 x 2300 x 2450
2900 x 2230 x 2450
All Specifications And Designs Are Subject To Change Without Notice.
Accessories
Air blast through spindle
Air blast for workpiece (nose)
Coolant flushing system
3 axes telescopic covers
Full splash guard
Centralized automatic lubrication system
Working lamp
Operation status light
Cooling system
Air gun and water spray-gun
MPG handwheel
Heat exchanger
RS-232 Interface
Rigid tapping
Spindle oil cooler
Adjusting tools and box
Leveling bolts and pads
Operation and programming manual
Control System
•MITSUBISHI M80 / M830
FANUC 0i-MF / 31i-MB
HEIDENHAIN TNC620 / TNC640
SIEMENS 828D / 840D
FAGOR 8055i Plus / 8060FL / 8060
Quality Through Precision Inspections
Each Pinnacle machine is subject to dynamic and static accuracy tests.
Pinnacle machine accuracy meets VDI 3441, ISO 10791, JIS B6336 and ASMEB5 standards.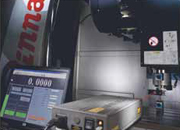 Laser Inspection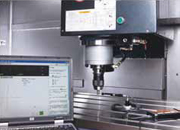 Ball Bar Inspection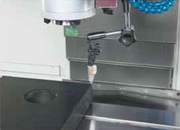 Right Angle Test On X And Y Axes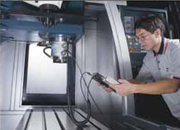 Dynamic Vibration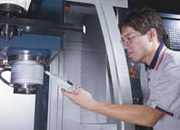 Noise Inspection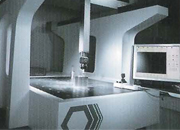 Three-dimensional coordinate measurement